Cozy Corner Diorama Featured on Blender Nation!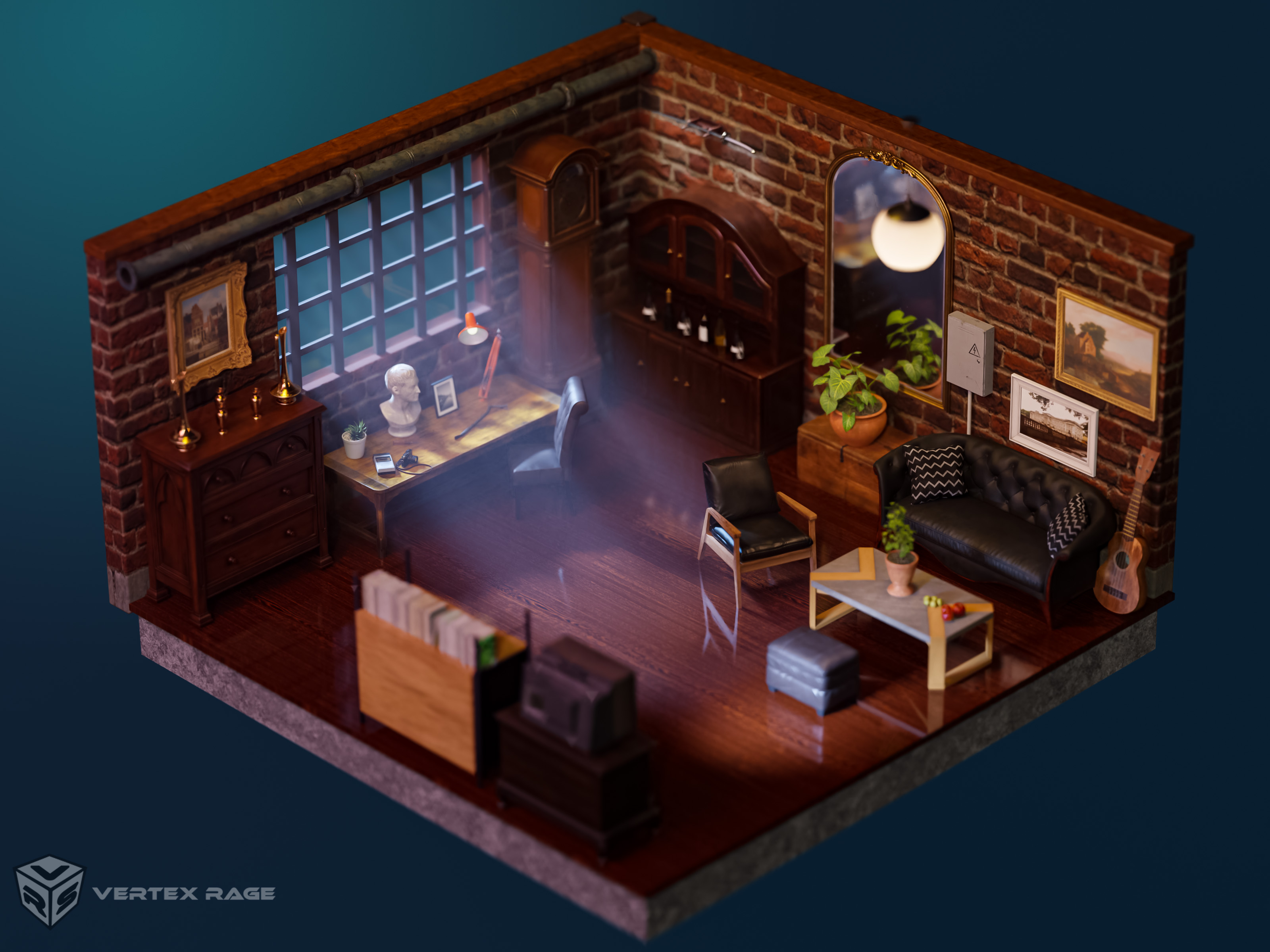 We are thrilled to announce that our latest artwork, "Cozy Corner: A Charming Diorama Room in Blender," has been featured on Blender Nation! The feature can be found in their "Best of Blender Artists 2023-13" showcase at this link: https://www.blendernation.com/2023/03/31/best-of-blender-artists-2023-13/
"Cozy Corner" is a warm and inviting diorama room designed using Blender, where attention to detail and a keen sense of lighting bring the scene to life. As this was our first foray into this art style, we relied heavily on using PolyHeaven assets to decorate the room. We focused on camera and lighting instead. See our portfolio item for this entry here or on ArtStation.
This marks our third feature on Blender Nation, and we couldn't be more proud! Our previous features include the "Scifi space station office environment" (https://www.blendernation.com/2022/12/09/best-of-blender-artists-2022-49/) and "Deconstructor for Reforfed Eden" (https://www.blendernation.com/2022/08/26/best-of-blender-artists-2022-34/). Each project presented unique challenges and allowed us to explore different aspects of Blender's capabilities.
Being featured on Blender Nation is an incredible validation of our hard work and dedication to the craft of 3D art. We would like to extend our heartfelt thanks to the Blender Nation team for their continued support and recognition. To our fellow Blender artists and enthusiasts, thank you for inspiring us with your own creations and being part of this amazing community.
We are eager to continue pushing the boundaries of 3D art and Blender, and we look forward to sharing more of our work with you in the future! Stay tuned for more exciting projects and updates from our team.
Happy Blending!